TRAPHACOSAPA MISSION: " ENHANCING HUMAN WELLNESS VIA ECOLOGICAL CONCEPTION"
TRAPHACOSAPA MISSION:

" ENHANCING HUMAN WELLNESS VIA ECOLOGICAL CONCEPTION"
TraphacoSapa: "Enhancing human wellness via ecological conception".
In accordance with this mission statement, throughout 20 years of operation since its nascency:
- The company has persistently supplemented rural Lao Cai natives' effort in cultivating medicinal plantations, generating quality ingredients dedicated to its production chain. TraphacoSapa's subsequent products contribute to community well-being.
- Atpresent, the company is coordinating with more than 300 residential units within Lao Cai regarding the cultivation&harvesting processes, in accordance withWHO'sguidelines on Good Agricultural and Collecting Practices (GACP). As a pioneer in medicinal ingredient processing, TraphacoSapa has further been GMP-WHO certified, courtesy of Vietnam's Ministry of Health.
- TraphacoSapa is currently Vietnam's sole participant in the Union for Ethical Biotrade (UEBT), an Amsterdam-based nonprofit espousing the principles of medicinal herbs gene sharing&preservation.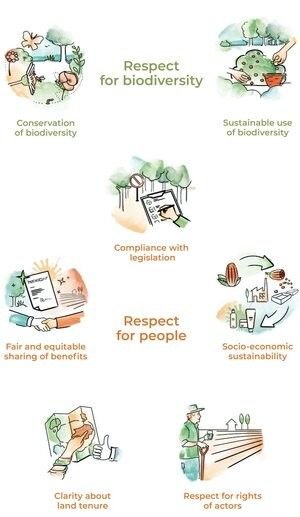 - Via its corporate ventures, the company has not only produced quality medicinal in gredients, but also equipped locals with improved social security, while contributing to rural development.
SapaTownship, widely considered Vietnam's domain of 'medicinal sovereigns', with its unique atmosphere&soil mineralogy, accompanied by local knowledge, actively vitalises the company, propelling TraphacoSapa into a leading position in medicinal cultivation and development.
Such contribution constitutes a pivotal ground workfor the company's steady innovation in both its products and business model.